TBA 2020
Join us at Northern Edge Algonquin to cultivate a POWERFUL
circadian reset
with the help of traditional
Ayurvedic principles
. The body's rhythms can become interrupted and 'out of wack' (from stress, our environment, etc) causing a negative effect on our sleep cycle, metabolism, moods and even digestion. Your retreat weekend will embody a "live your practice" environment, teaching you what balance looks like in each area of your life; daily routine, food, nature's cycles and physical activity. Alongside your workshops in holistic health (Ayurveda), we will take a moonlit canoe paddle, have a fire ceremony and enjoy gentle yoga practices to soothe you into relaxation.
This is a time of inward pull, where your dedication to creating space through intention, disconnect, reconnect with nature and aligning to your optimal self is possible. Join us as we dive into the very basic components of life itself, the body, mind, soul, and the senses, to paint a picture of health for any person and give you a total balance reset.
Are you ready to take a step into harmony?

​ "There are rhythms within rhythms, within rhythms and these drum beats echo all around us and within us. We are not outsiders to the process; we are part of it, throbbing to the pulse of the universe." ~Deepak Chopra



🌿  Welcome Ayurvedic Tea!
🌿  Welcome Package for your Retreat
🌿  Opening Ceremony: Getting Clear on Your Intentions
🌿  3 nights cabin accommodation

🌿  Unplugging as a way of energy activism (get your nature on) No cell phones or computers!
🌿  3 Holistic Living Workshops (including: A Guided Dosha Self Test, The Dosha Imbalances, Food & You, Mindfulness Yoga and more) 
🌿  6 Yoga Classes geared to detox & reset your system including Yin, Flow, Meditation and Restorative

🌿  Sound Bath Meditation
🌿  A specially designed gourmet Ayurvedic menu

🌿  A 1-on-1 30min Lifestyle session with Mandy

🌿  Walking Meditation Hike
🌿  Moonlit Canoe Paddle 
🌿  Fire Ceremony
🌿  Stand Up Paddleboarding * arranged on your free time
🌿  Free time for reflection & renewal
The retreat is all-inclusive, ranging from $695+hst to $895+hst with single to quad accommodations (subject to availability). You will enjoy organic gourmet meals, workshops, accommodations, scheduled activities as well as optional activities, welcome package, your facilitator Mandy plus a coordinator from Northern Edge as our nature guide.
Northern Edge Algonquin is recognized by TripAdvisor as a PLATINUM LEVEL GreenLeader by being low carbon, sustainable and eco-friendly facility. To learn more about their sustainability check out Green Living by Algonquin Park . The lodging comprised of beautiful, cozy glamping cabins to upscale log cabin suits with a private en-suite bathroom; connect here for details on all lodging styles.

Earybird pricing is first come, first serve & is based on availability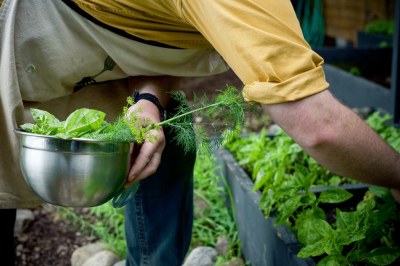 "Northern Edge has an award-winning mealtime steward, Greg Waters and their Culinary Adventures have been recognized by the tourism industry as some of the best in Canada. Some food ingredients come from their garden, but most come from local gardens and Ontario farms." Greg will be creating a specially designed menu to infuse the ayurvedic principles you will be learning throughout the retreat.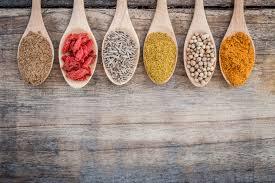 The meals will integrate the 6 tastes (sweet, sour, salty, pungent, bitter, and astringent) and you will be given tools to improve digestion post-meal. The taste component of our meals is considered the essence of life and quite literally affects every aspect of our being – from structure and physiology, straight through to our overall state of mind and consciousness.
Friday

​

​

​

Pre-Yoga Tea & Coffee
Breakfast
Surprise Special Lunch!!
You will learn the key principles of Ayurveda through intriguing workshops lead by Mandy. Each session builds on the previous class and will give you the ability to implement the techniques at the retreat into daily living.  
Each day we will have yoga sessions to release and relax the body & mind. Northern Edge has multiple yoga spaces indoor and outside including a yoga studio, a brand new yoga dock, and a yoga garden.
BONUS, enjoy a Sauna after your sessions!
​

Explore the pristine beauty of Algonquin with hikes, stand up paddleboarding, kayaking, canoeing and nature watching; pre-booking required and a trained guide will be provided!
New Yoga Dock for Sunrise Practices

Guided Tours

Indoor & Outdoor Community spaces
🌿 13:00 - 14:30 Arrival time
🌿 14:45 - 16:45 Opening circle and fundamentals
workshop
🌿 16:45 - 17:45 Somatic yoga class
🌿 18:30 - 20:00 Dinner
🌿 20:00 - 21:00 Moonlit canoe (optional) 

SATURDAY
🌿 05:30 - 06:00 Tea and coffee available
🌿 06:00 - 07:30 Doshic yoga session

🌿 07:30 - 10:00 Breakfast & Free Time 
🌿 10:00 - 11:00 Intro to the doshic
pulse and journaling
🌿 11:00 - 12:00 Hike with forest bathing
🌿 12:00 - 15:00 Lunch & Free Time
🌿 15:00 - 17:00 Sync your Ayurvedic clock workshop
🌿 17:00 - 18:15 Yin yoga session
🌿 18:30 - 20:00 Dinner & Free Time
🌿 20:00 - 21:30 Fire Ceremony
🌿 05:30 - 06:00 Tea and coffee available
🌿 06:00 - 07:30 Doshic yoga session
🌿 07:30 - 09:00 Breakfast and free time
🌿 09:00 - 11:30 Nourish from the inside out workshop 
🌿 12:00 - 15:00 Lunch & last hours of retreat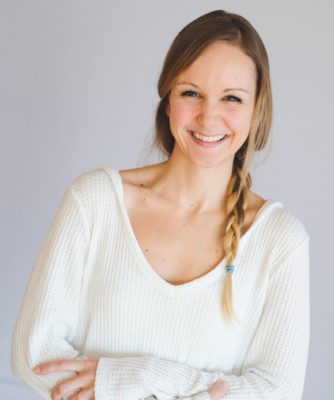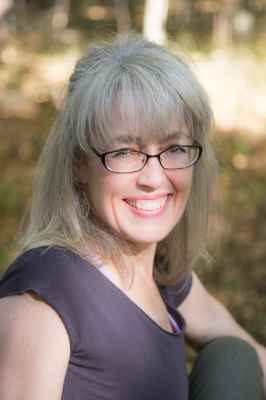 Address
Northern Edge Algonquin, Kawawaymog Lake, Algonquin Park, ON P0A 1X0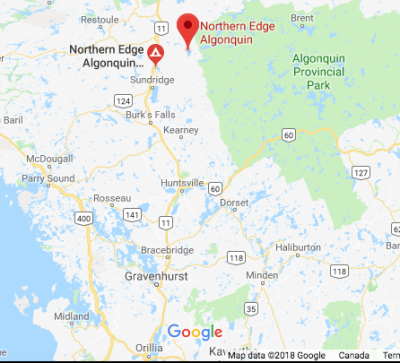 Contact

General Inquiries:

Mandy - mandyelizabethyoga@gmail.com
Accommodation inquiries, payment & guest services:

Emily - experience@northernedgealgonquin.ca
Call Toll Free: 1.888.383.8320
Limited Space, Get Your Spot!